The 13th Palmwood sculpture by CrazyAL 1998,
"Keeper of the Charm"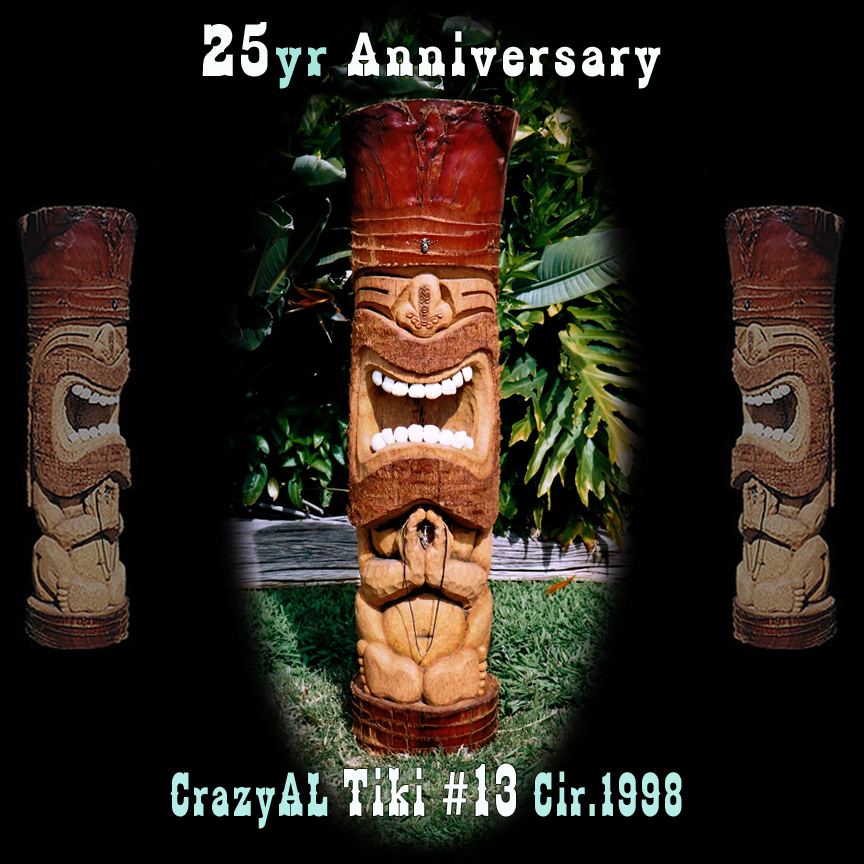 A tiki of great importance,
Tiki #13 holds sentry over our tiki pendant collections.

Hand Carved Wooden Replica by CrazyAL EVANS!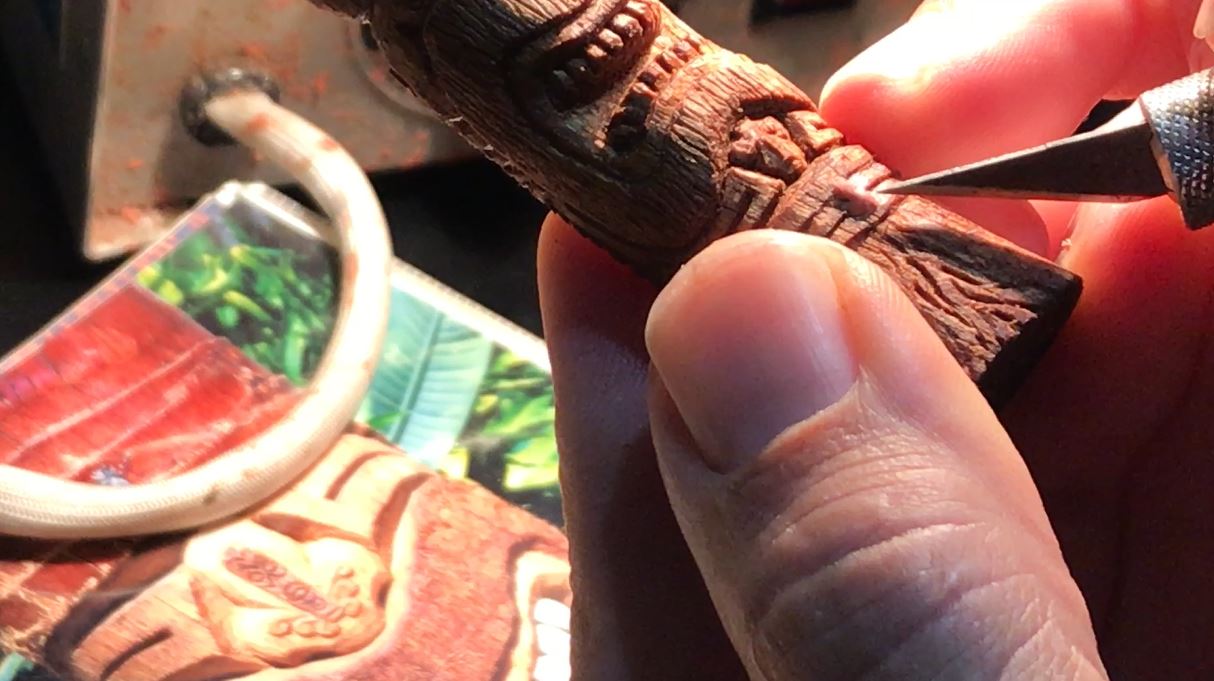 Hand Cast Resin in Special Editions.
More Tiki #13 History Here: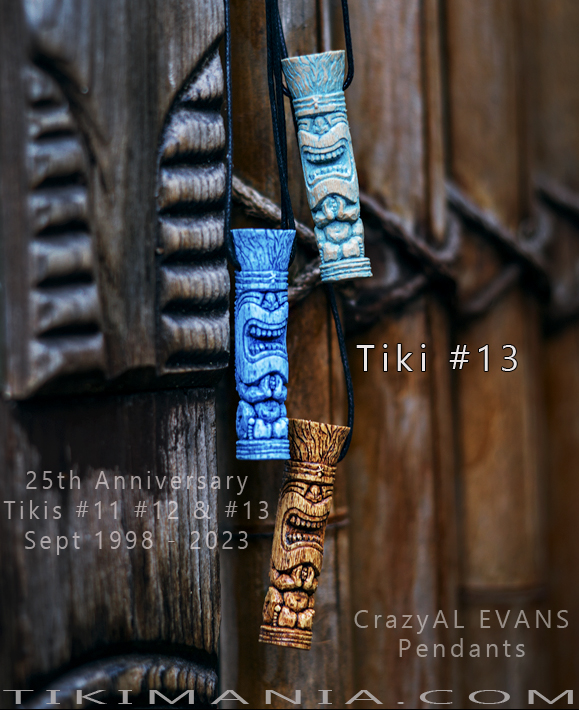 SPECIAL TOLONE YOUTUBE DISCOUNT
CrazyAL pendants sell for $40 to $50
at world famous Tiki Bars.
THESE 100 are being sold at Manufacturer's
WHOLESALE PRICES!
And Get Your TOLONE Discount on
one of the just 25 Bright Blue Pendants!


DID YOU MISS OUT?
Give CrazyAL the discount code and get on a waiting list for the next edition of 25!

HAPPY ANNIVERSARY TIKI #13!!